Buttermilk with vanilla and coconut fibres from Chantal Voets can be prepared in 0 minutes. You make this dish with Coconut flour from Amanprana. This recipe from the Belgian kitchen is delicious as Drinks, Breakfast, Brunch, High tea & Drink. It also fits perfectly in a Vegetarian & Gluten free diet.
Ingredients for buttermilk with vanilla and coconut fibres
1 dessertspoon Amanprana coconut fibres
1 glass buttermilk
Preparation of buttermilk with vanilla and coconut fibres
Take a glass of buttermilk and add a dessertspoon of coconut fibres. Stir well or blend.You can also replace buttermilk with soy milk, yoghurt, soft cheese, etc. and flavour with vanilla powder or cinnamon.
Tip from Chantal:
Coconut fibres add a delicious sweet flavour to your dishes. If you would like to make the drink even sweeter you can use agave syrup, honey, maple syrup, etc.
---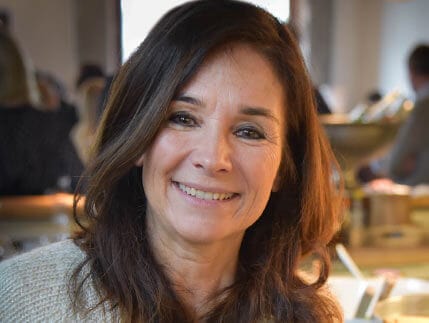 Chantal Voets
Chantal Voets, co-founder of Amanprana, loves cooking and prefers to share her knowledge, all kinds of facts and inspiration to anyone who wants to know.