Cauliflower couscous with Okinawa Omega from Chantal Voets can be prepared in 0 minutes. You make this dish with ORAC botanico-mix & Happy Delight from Amanprana. This recipe from the Asian & Belgian kitchen is delicious as Side dish, Lunch & Salad. It also fits perfectly in a Raw food, Vegetarian, Gluten free, Vegan, Low carbohydrate & Lactose-free diet.
Ingredients for cauliflower couscous with okinawa omega
1 big cauliflower (or 2 small ones)
2 tbsp of lemon juice
2 tbsp Okinawa omega 3/6/7/9 Happy delight
2 tbsp of Amanprana Orac Botanico mix mild
1 stalk fresh coriander
1 stalk flat parsley
1 stalk fresh mint
A few black olives
Preparation of cauliflower couscous with okinawa omega
Wash the cauliflower and chop the florets roughly. Pulse blend the florets in the blender. The cauliflower must be chopped not too finely and not too roughly.Mix the couscous with the other ingredients and serve in a nice bowl.
Tip from Chantal:
Optional: some slices of avocado or sundried tomatoes Delicious with a salad or toasted bread
---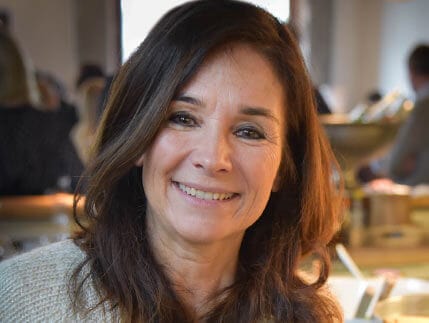 Chantal Voets
Chantal Voets, co-founder of Amanprana, loves cooking and prefers to share her knowledge, all kinds of facts and inspiration to anyone who wants to know.