Cleansing juice from Chantal Voets can be prepared in 0 minutes. You make this dish with Happy Perilla Special & Omega oil from Amanprana. This recipe from the kitchen is delicious as Drinks & Drink. It also fits perfectly in a Vegetarian, Gluten free, Vegan & Raw food diet.
Ingredients for cleansing juice
1 fresh red beet with green
1 carrot
1 fennel
1 apple
2 cm of fresh ginger
Juice of ½ lime
1 tablespoon of Amanprana Okinawa Happy Perilla Special
Preparation of cleansing juice
Peel the red beet and cut into 4 pieces.

Wash the carrot, fennel and apple.

Cut into pieces and juice, with the fresh ginger as well.

Add a spoon of Amanprana Happy Perilla Special oil and the lime juice and stir well.
Tip from Chantal:
Fresh and healthy to start your day with.
---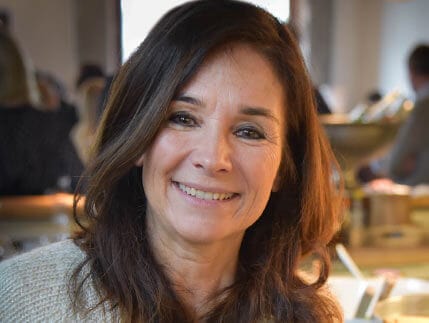 Chantal Voets
Chantal Voets, co-founder of Amanprana, loves cooking and prefers to share her knowledge, all kinds of facts and inspiration to anyone who wants to know.