Quark with coconut sugar from Chantal Voets can be prepared in 0 minutes. You make this dish with Coconut blossom sugar from Amanprana. This recipe from the Belgian kitchen is delicious as Snack, Tapas & snacks & Dip and more. It also fits perfectly in a Vegetarian diet.
Ingredients for quark with coconut sugar
1 wholegrain baguette, cut in half
1 pot quark
1 tbsp Amanprana coconut blossom sugar
Preparation of quark with coconut sugar
The fastest spread you've ever made!
Thickly spread the quark over your bread. Sprinkle some coconut blossom sugar over the quark to give it a delicious caramel flavour.
Tip from Chantal:
To make this spread even better, just add a few pieces of yummy fruit. Slice up some strawberries, or put a few slices of apple, pear or mango on top of the quark with the coconut blossom sugar.
---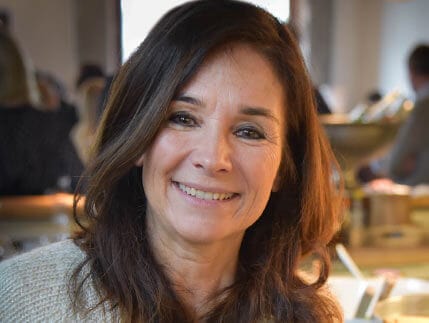 Chantal Voets
Chantal Voets, co-founder of Amanprana, loves cooking and prefers to share her knowledge, all kinds of facts and inspiration to anyone who wants to know.