Almond biscuits with chocolate from Lily Joan Roberts can be prepared in 15 minutes. You make this dish with Fleur de sel, Coconut blossom sugar, Almond flour Gold, Olive oil - Amanprana Premium & Choco hazelnut spread from Amanprana. This recipe from the Belgian kitchen is delicious as Desserts & Cake and biscuit. It also fits perfectly in a Vegan diet.
Ingredients for almond biscuits with chocolate
½ bag of Amanprana almond flour
4 tbsp oat flakes
4 tbsp cocoa
½ tsp bicarbonate of soda
1 tsp baking powder
½ tsp Amanprana Fleur de sel
5 tbsp Amanprana olive oil
4 tbsps Amanprana coconut blossom sugar
½ cup Amanprana choco-hazlenut paste
A dash of hot water
Preparation of almond biscuits with chocolate
Preheat the oven to 180° C.

Get a baking tray and lay baking paper on top of it.

Add the flour, almond flour, oat flakes, cocoa, bicarbonate of soda, baking powder, coconut blossom sugar and fleur de sel in a large mixing bowl.

Add the olive oil and a dash of warm water.

Then add the Amanprana chocolate.

Mix all the ingredients thoroughly so that they combine beautifully.

Spoon pieces of dough onto the baking tray using a tablespoon. Spread them evenly over the baking tray.

Put the cookies in the oven for 15 minutes. Leave them to cool down and then savour them!
---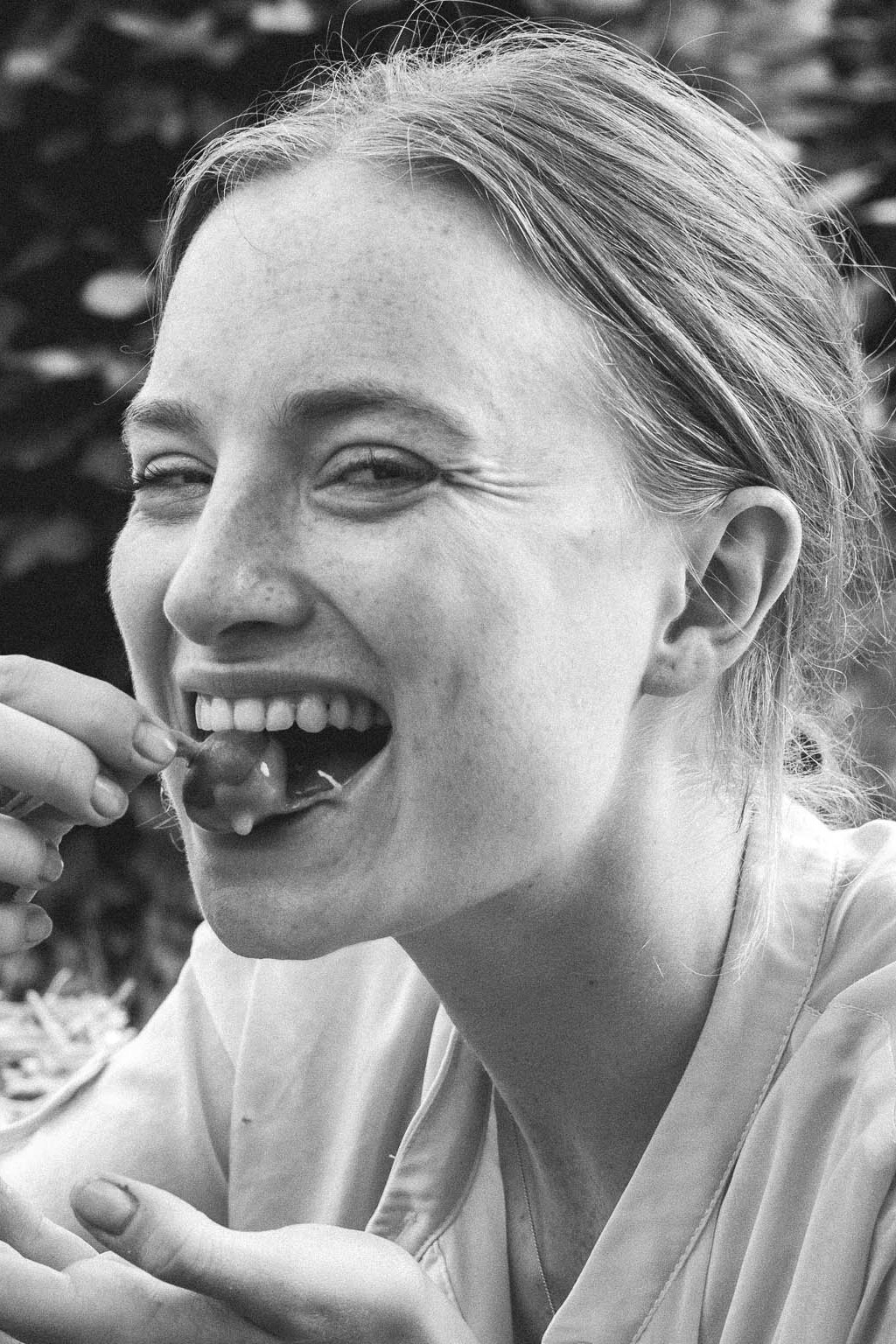 Lily Joan Roberts
Met eten wil Lily mensen dichter bij de natuur brengen. Met andere woorden, om voedsel bewust te onderzoeken als het medium om een verbinding te creëren tussen onszelf, onze omgeving en de mensen om ons heen.De kracht en voordelen van het voedsel dat we eten, fascineert haar: waar het wordt gekweekt, geneest het, hoe het mensen samenbrengt en dichter bij het begrijpen en waarderen van onze omgeving.