Rose flavoured lassi from Chantal Voets can be prepared in 0 minutes. You make this dish with Coconut blossom sugar from Amanprana. This recipe from the Indian kitchen is delicious as Drinks, Snack & Drink. It also fits perfectly in a Vegetarian, Ayurveda & Low carbohydrate diet.
Ingredients for rose flavoured lassi
2.4 l yoghurt
2-4 tsp rose water, La Drôme
4 tsp coconut blossom sugar, Amanprana
Edible rosebuds, Florissens
Ice cubes (optional)
Preparation of rose flavoured lassi
Give your eyes a treat too – Garnish your lassi with rose petals Beat the yoghurt with the water until smooth and a little frothy. Add the rosewater and coconut blossom sugar and mix well. Add to taste.Place the ice cubes in the glass, pour the lassi on top and garnish with rose petals.
---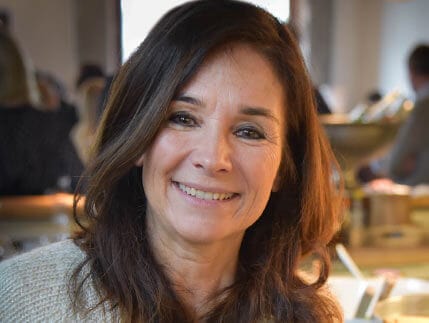 Chantal Voets
Chantal Voets, co-founder of Amanprana, loves cooking and prefers to share her knowledge, all kinds of facts and inspiration to anyone who wants to know.