Ingredients for ayurvedic chai tea with gula java (palm sugar)
1 litre water (Pineo water in a glass bottle)
1 tbsp green (Matcha) or black tea
5 tbsp Gula Java coconut blossom sugar (palm sugar), Amanprana
1 l rice milk or almond milk
1 pinch vanilla powder
Spices:
1 tsp cinnamon
1 tsp ginger powder
½ tsp cardamom powder
½ tsp fennel powder
3 cloves
3 whole star anise
Preparation of ayurvedic chai tea with gula java (palm sugar)
Bring the water to the boil. Pour 100 ml hot water over the green or black tea. Leave to brew. Add the cinnamon, ginger powder, cardamom powder, fennel powder, cloves and star anise to the rest of the water. Boil thoroughly. Warm the rice or almond milk gently. Pour the tea and the herbal drink through a sieve. Mix the tea and the herbal drink with the rice or almond milk. Sweeten with Gula Java (palm sugar). Recipe from the Ayurveda cook book by Lies Ameeuw
---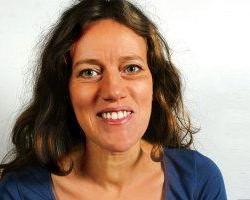 Lies Ameeuw
Lies Ameeuw is an Ayurvedic therapist with a deep knowledge of Ayurvedic and Indian herbs and spices. Her interest in the relationship between the body and spirit sparked her interest in our diet. In 1999 she founded an Ayurveda school. The upshot is that she now knows everything there is to know about Ayurvedic cuisine. Nutrition plays an important role in Ayurveda, and it is interwoven with the use of herbs. There are six tastes in Ayurveda - sweet, sour, salt, pungent, bitter and astringent.