Healthy bread with coconut fibres from Chantal Voets can be prepared in 40 minutes. You make this dish with Coconut oil, Fleur de sel, Coconut flour & Wheat germ from Amanprana. This recipe from the Belgian & Indonesian kitchen is delicious as Snack, Breakfast, Side dish, Lunch, Brunch, High tea & Bread. It also fits perfectly in a Vegan diet.
Ingredients for healthy bread with coconut fibres
4 egg yolks
3 egg white
75 g Amanprana coconut oil (melted)
2 tbsp agave syrop or honey
optionial ½ tsp Fleur de sel
100 g raisins
200 g Amanprana wheat germs
200 g multi cereal flour
100 g Amanprana coconut flour
11 g dried yeast
250 g soft curd cheese
Preparation of healthy bread with coconut fibres
Blend together all the dry ingredients, make a well in the flour mixture and add the egg yolks and egg white, the soft curd cheese, raisins, agave syrup and melted coconut oil. Mix well until there are no lumps into the batter. Mix to form a soft dough and knead for a few minutes until smooth and elastic. Return to a clean bowl, cover with a damp dish towel and leave to rise. Then return the dough in a greased tin. Leave to rise again. Bake for approximately 40 min. in the oven at 190°C Make sure the bread is well done. Leave to cool slightly, then place a rack over the tin, turnover and allow to cool down.
---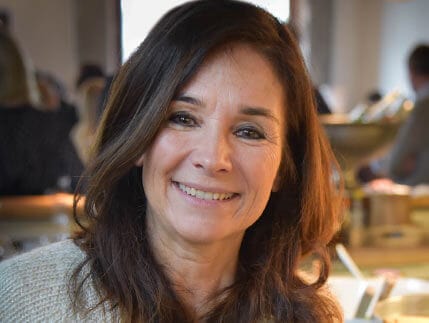 Chantal Voets
Chantal Voets, co-founder of Amanprana, loves cooking and prefers to share her knowledge, all kinds of facts and inspiration to anyone who wants to know.