Vitality drink with hemp oil and wheatgerm from Chantal Voets can be prepared in 5 minutes. You make this dish with Balance Delight, Apple cider vinegar, Omega oil & Wheat germ from Amanprana. This recipe from the Belgian, Dutch & French kitchen is delicious as Drinks & Drink. It also fits perfectly in a Raw food, Vegetarian, Gluten free, Vegan, Low carbohydrate & Lactose-free diet.
Ingredients for vitality drink with hemp oil and wheatgerm
3 handfuls of spinach
1 piece of fennel
½ cucumber
1 stalk of celery
juice of 1 lemon (or 2 tablespoons of apple vinegar)
a bunch of parsley
¼ pineapple
2 tablespoons hemp oil (Balance delight)
2 tablespoons wheatgerm
Preparation of vitality drink with hemp oil and wheatgerm
Put the spinach, fennel, cucumber, celery, lemon juice or apple vinegar, parsley and pineapple into the juicer.

Lastly, mix in the hemp oil and wheatgerm.

Pour the juice into a glass and enjoy your vitality drink.
Tip from Chantal:
Boost your vitality with this drink!
---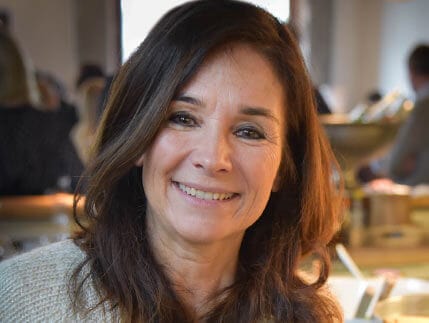 Chantal Voets
Chantal Voets, co-founder of Amanprana, loves cooking and prefers to share her knowledge, all kinds of facts and inspiration to anyone who wants to know.