Amanprana latte from Chantal Voets can be prepared in 0 minutes. You make this dish with Gula Java Safran, Gula Java Matcha & Gula Java Cacao from Amanprana. This recipe from the Indonesian kitchen is delicious as Drinks, High tea & Drink. It also fits perfectly in a Vegetarian, Gluten free & Vegan diet.
Ingredients for amanprana latte
1 cup of coffee (not too strong)
Rice-almond milk
2 ts of Amanprana Gula Java Cacao
1 ts of Amanprana Gula java Saffron or 1 ts of Amanprana Gula Java Matcha
Preparation of amanprana latte
First, make a nice cup of coffee (1/3) and add 2/3 of rice-almond milk, 2 ts of Gula Java Cacao and 1 ts of Gula Java safron or Gula Java Matcha….A delicious treat !
Tip from Chantal:
Gives a boost of energy and is perfect for a better focus!
---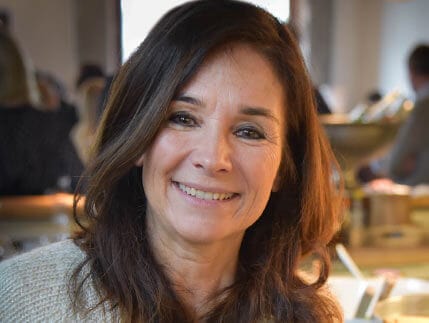 Chantal Voets
Chantal Voets, co-founder of Amanprana, loves cooking and prefers to share her knowledge, all kinds of facts and inspiration to anyone who wants to know.