Hummus: Houmous the Hermanos Catalán way from Chantal Voets can be prepared in 60 minutes. You make this dish with Omega oil & Olive Oil - Hermanos Catalan from Amanprana. This recipe from the Italian, Turkish, Maroccan & Greek kitchen is delicious as Tapas & snacks, Side dish & Salsa & Sauce. It also fits perfectly in a Vegetarian, Gluten free, Vegan & Lactose-free diet.
Ingredients for hummus: houmous the hermanos catalán way
1 x 400 g tin of chickpeas or 170 g dried chick peas (cook before using)
whole cumin, a generous pinch
1 whole dried chilli
1 clove garlic, peeled and crushed
juice of one lemon
Hermanos Catalán extra virgin olive oil
1 tbsp tahini paste
Optional: paprika and fresh parsley, to garnish
1 tsp (or more, according to taste) Amanprana Okinawa Omega 3/6/7/9
Preparation of hummus: houmous the hermanos catalán way
Okinawa Omega oil makes this hummus recipe super nutritious!
Blend the cooked chickpeas with a generous pinch of cumin seeds, a dried chilli (just to spice things up a bit), a little garlic, some lemon juice and tahini. Add a little olive oil until you have a smooth, spreadable consistency.If you want to make the hummus super healthy, add a teaspoon of Okinawa Omega 3/6/7/9.
Tip from Chantal:
1/ This houmous is yummy as a dipping sauce with pieces of Moroccan bread or crisps; just sprinkle a little bit of paprika and some chopped parsley on top.2/ Spread the houmous on a thick slice of toast and arrange some thin slices of grilled courgettes on top, with an olive oil, lemon juice and ginger dressing.Garnish with thinly-sliced spring onions, alfalfa or coriander.3/ If you want to give the houmous a spicy touch, sprinkle some Orac Botanico Chilli over the top just before serving. A taste sensation – guaranteed!
---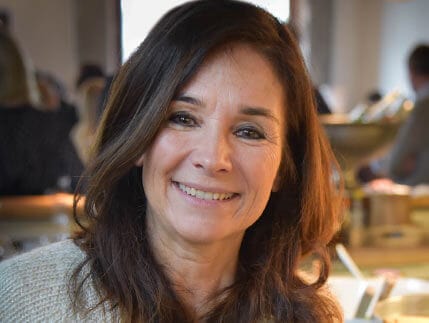 Chantal Voets
Chantal Voets, co-founder of Amanprana, loves cooking and prefers to share her knowledge, all kinds of facts and inspiration to anyone who wants to know.