Ayurvedic chicory with parsnip in coconut oil from Lies Ameeuw can be prepared in 15 minutes. You make this dish with Coconut oil, Coconut blossom sugar & White thyme from Amanprana. This recipe from the Belgian & Indonesian kitchen is delicious as Side dish, Main dishes & Stew. It also fits perfectly in a Vegetarian, Gluten free, Vegan, Ayurveda & Lactose-free diet.
Ingredients for ayurvedic chicory with parsnip in coconut oil
500 g chicory
500 g parsnip
3 tbsp coconut oil, extra virgin Amanprana
3 tbsp Gula Java Brut coconut blossom sugar (palm sugar), Amanprana
Spices
1 tsp turmeric
1 Sprig fresh thyme / 1 tsp Sal Verde
½ tsp cumin seeds
½ tsp mustard seeds
Pepper and salt
Preparation of ayurvedic chicory with parsnip in coconut oil
Peel the parsnip, cut lengthways through the middle and steam until cooked. Cut the chicory lengthways into 4 or 6 pieces and steam until cooked. Heat the coconut oil in a pan and fry the mustard and cumin seeds. Wait until the mustard seeds begin to crackle. Then add the parsnip and the chicory and season with Gula Java (palm sugar), turmeric, fresh thyme leaves, pepper and salt. Leave to cook for a moment until the flavour of the spices has permeated the food. Recipe from the Ayurveda cookbook by Lies Ameeuw
---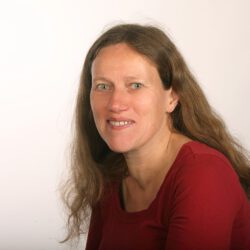 Lies Ameeuw
Lies Ameeuw is an Ayurvedic therapist with a deep knowledge of Ayurvedic and Indian herbs and spices. Her interest in the relationship between the body and spirit sparked her interest in our diet. In 1999 she founded an Ayurveda school. The upshot is that she now knows everything there is to know about Ayurvedic cuisine. Nutrition plays an important role in Ayurveda, and it is interwoven with the use of herbs. There are six tastes in Ayurveda - sweet, sour, salt, pungent, bitter and astringent.