Coconut bread-cake with banana from Chantal Voets can be prepared in 60 minutes. You make this dish with Coconut oil & Adapto botanico-mix from Amanprana. This recipe from the Indonesian kitchen is delicious as High tea & Cake and biscuit. It also fits perfectly in a Vegetarian & Vegan diet.
Ingredients for coconut bread-cake with banana
1⁄2 cup of coconut oil
1 cup of maple syrup or another sweetener
2 cups of corn meal
1/2 teaspoon of unrefined salt (optional)
1 coffee spoon of baking powder
3 to 4 bananas (mashed)
1/2 cup of grated coconut
Preparation of coconut bread-cake with banana
Heat the oven to 180°C. Grease your baking pan and spread some flour so that the cake can be easily removed from the pan. Mix the oil and the maple syrup.Take a separate bowl for the dry ingredients and mix them. Add the mashed bananas to the coconut oil and the sweetener. Then mix everything and pour it into the baking pan.Baking time: Approx. 45 minutes to 1 hour. The cake is ready when you can stick in a toothpick and no dough will stick to it.
---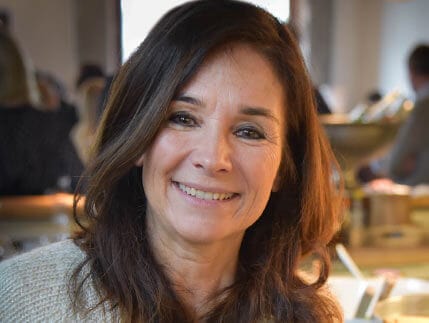 Chantal Voets
Chantal Voets, co-founder of Amanprana, loves cooking and prefers to share her knowledge, all kinds of facts and inspiration to anyone who wants to know.