Gluten-free mayonnaise from Chantal Voets can be prepared in 0 minutes. You make this dish with Coconut oil, Fleur de sel & ORAC botanico-mix from Amanprana. This recipe from the Belgian, Dutch & French kitchen is delicious as Side dish & Salsa & Sauce. It also fits perfectly in a Vegetarian, Gluten free & Vegan diet.
Ingredients for gluten-free mayonnaise
1 egg yolk
A hint of unrefined sea salt or Amanprana Orac Botanico mix mild of spicy (optional)
1⁄2 coffee spoon of mustard
1 coffee spoon of lemon juice
300 ml Amanprana coconut oil
Preparation of gluten-free mayonnaise
First beat the egg yolk well. Then add the mustard, salt or herbs with the lemon juice. Carefully add the coconut oil while stirring.If the mayonnaise is too thick, then you can always add some extra virgin olive oil.
---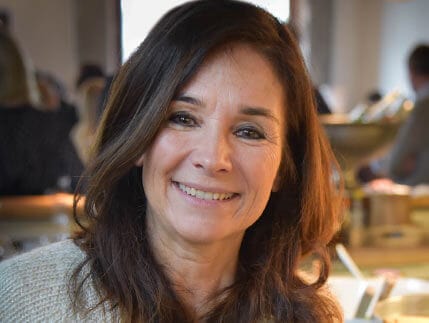 Chantal Voets
Chantal Voets, co-founder of Amanprana, loves cooking and prefers to share her knowledge, all kinds of facts and inspiration to anyone who wants to know.