Herb and coconut stuffed mushrooms from Chantal Voets can be prepared in 30 minutes. You make this dish with Coconut oil, Coconut flour & ORAC + chili botanico-mix from Amanprana. This recipe from the Belgian kitchen is delicious as Snack, Tapas & snacks, Appetizer, Side dish, Brunch & Cake and biscuit. It also fits perfectly in a Vegetarian, Gluten free & Vegan diet.
Ingredients for herb and coconut stuffed mushrooms
8 large mushrooms
1 ½ teaspoon of finely chopped onion
1 ½ teaspoon of Amanprana extra virgin coconut oil
2 tablespoons of Amanprana coconut fibres
2 tablespoons of coconut milk or rice milk
1 teaspoon freshly chopped parsley
1 teaspoon finely chopped fresh oregano, basil, thyme,
pinch of nutmeg
optional pinch of Amanprana Orac Botanico mix spicy
Parmigiano cheese (or yeast flakes = vegan)
Preparation of herb and coconut stuffed mushrooms
Clean and dry the mushrooms.

Remove and finely chop the stems.

Set the mushroom caps aside.

Sauté mushroom stems and onion in coconut oil until tender.

Remove from heat and mix in coconut flour, coconut milk, parseley, nutmeg, salt and pepper.

Stir everything well until you get a nice sauce.

Fill cavity of each mushroom cap and top with grated Parmesan cheese.For vegans you can replace the Parmigiano cheese with noble yeast flakes.

Take a refractory greased dish, arrange the mushrooms in it and let them cook in a preheated oven at around 180 ° C for about 20 minutes.

Serve the stuffed mushrooms warm.
Tip from Chantal:
Stuffed mushrooms are ideal to serve as an aperitif or a snack. With this recipe you can make the tastiest vegetarian stuffed mushrooms. Do you prefer to make them vegan? That is of course also possible. Replace the Parmigiano cheese with noble yeast flakes.
---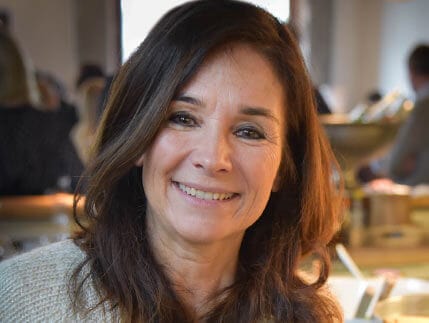 Chantal Voets
Chantal Voets, co-founder of Amanprana, loves cooking and prefers to share her knowledge, all kinds of facts and inspiration to anyone who wants to know.