Power breakfast from Chantal Voets can be prepared in 0 minutes. You make this dish with Coconut flour from Amanprana. This recipe from the Belgian kitchen is delicious as . It also fits perfectly in a Vegetarian, Vegan, Lactose-free & Raw food diet.
Ingredients for power breakfast
1/2 cup of mineral water
1 banana
1 apple or pear
1 portion of different berries or strawberries
6-8 almonds (contains a lot of calcium, magnesium, good fatty acids and proteins )
1 Brazil nut (selenium)
2 walnuts (omega 3 fatty acids)
1 spoon of coconut fibres (10 gram fibres !!)
1 teaspoon of agave syrop (natural sugars with a low glyc.index )
1-2 spoons oat (fer, low in cholesterol and fibres)
1 spoon flaxseed
1-2 gram chlorella (purifying )
1 gram spirulina (good for your skin and hormones)
2 carots (betacaroteen, (good for your skin and mucous membranes)
1 piece of sellerie
1 spoon of pumpkin seeds (a lot of zink and good fatty acids)
Preparation of power breakfast
Blend all this ingredients together during 1 or 2 minutes and your power breakfast is ready !Wonderful to eat all this natural, raw and unrefined food!This is a very good start of the day and will prevent you from snacking. Breakfast is the emperor,Lunch is the king and dinner is the admiral. Meaning that breakfast is the most important meal of the day… but unfortunately the most skipped one. Without vital nutrients your body will function less optimal and will crave for sweets.
---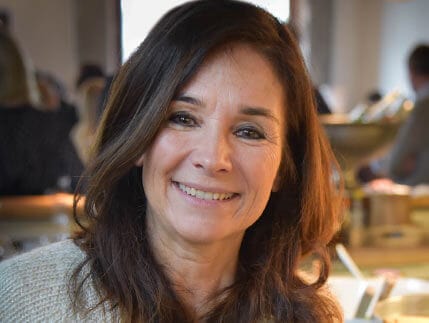 Chantal Voets
Chantal Voets, co-founder of Amanprana, loves cooking and prefers to share her knowledge, all kinds of facts and inspiration to anyone who wants to know.