Italian Salad from Chantal Voets can be prepared in 0 minutes. You make this dish with ORAC + chili botanico-mix & Olive Oil - Hermanos Catalan from Amanprana. This recipe from the Italian kitchen is delicious as Main dishes, Side dish, Lunch & Salad. It also fits perfectly in a Vegetarian, Vegan & Lactose-free diet.
Ingredients for italian salad
250 g halved cherry tomatoes or tomatoes cut into quarters
1 large cucumber cut into large pieces
4 tbsp capers (drained)
1 jar of drained artichokes
a handful basil leaves, roughly chopped
a handful mint leaves, roughly chopped
2 tbsp Hermanos Catalan extra virgin olive oil
a loaf of wholegrain bread, cut into finger-thick slices
2 tbsp lemon juice
a pinch of Amanprana Orac Botanico mix spicy
Preparation of italian salad
Take a large, deep bowl and mix tomatoes, cucumber, capers, artichokes and herbs in it. Pour the lemon juice and the olive oil over this mixture.Take the slices of bread and cut them into large pieces. Mix everything well, flavour with a little cayenne pepper and sea salt.
---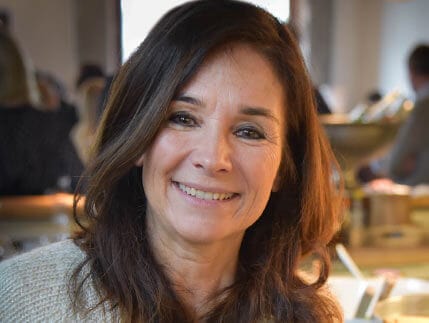 Chantal Voets
Chantal Voets, co-founder of Amanprana, loves cooking and prefers to share her knowledge, all kinds of facts and inspiration to anyone who wants to know.