Anti-Ageing Avocado & Papaya Salad from Chantal Voets can be prepared in 5 minutes. You make this dish with Spice mixes, ORAC + chili botanico-mix & Gula Java Rooibos from Amanprana. This recipe from the Asian & Belgian kitchen is delicious as Main dishes, Lunch & Salad. It also fits perfectly in a Vegetarian, Gluten free & Vegan diet.
Ingredients for anti-ageing avocado & papaya salad
2 papayas
2 ripe avocados
1 tbsp Amanprana Orac Botanico mix, chili
1 tsp Amanprana Gula Java Rooibos
3 limes
1 bunch fresh coriander
1 tbsp roasted peanuts
Preparation of anti-ageing avocado & papaya salad
Make sure you don't leave out the Orac Botanico mix in this healthy salad! Find a nice large salad bowl.
Cut the papaya in half. Remove the seeds, peel off the skin and cut the flesh into large pieces. Place the papaya in the bowl.

Cut the avocado in half and remove the stone. To make it easy to remove the avocado skin, cut the avocado into thirds lengthwise, and into quarters crosswise.

Now you can use a spoon to peel the skin off the large chunks of avocado.

Add the avocado to the papaya, mix carefully, and sprinkle on 1 tablespoon of Orac Botanico mix and 1 teaspoon of Gula Java Rooibos.

Squeeze 3 limes over everything.

Chop the fresh coriander coarsely and add to the salad.

Mix well.

Roast the peanuts, crush finely and sprinkle over the salad as a garnish.
Simple, scrumptious and super healthy!
Tip from Chantal:
This salad is best served chilled.
---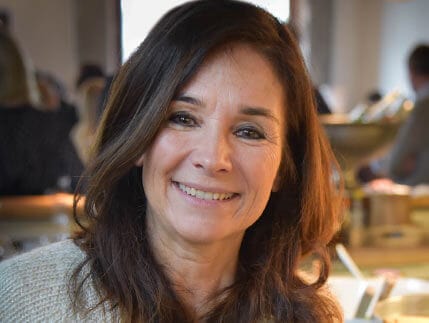 Chantal Voets
Chantal Voets, co-founder of Amanprana, loves cooking and prefers to share her knowledge, all kinds of facts and inspiration to anyone who wants to know.