Ingredients for belgian endives with a mild taste
4 pieces of Brussels endives
a pinch of unrefined sea salt or rock crystal salt (optional)
3 soup spoons of coconut oil
1 to 2 apples
Preparation of belgian endives with a mild taste
Melt the coconut oil in a large pan Chop the endives in 2 or 4 Bake it gently Add the apple slices Let caramelize with the endives. Cover the pan so the endives can continue to cook.
Tip from Chantal:
Coconut oil is delicious to use in vegetables, omelettes, pastry, béchamel sauces, etc.
---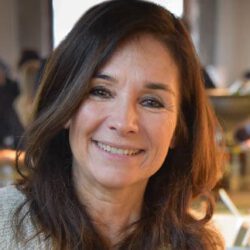 Chantal Voets
Chantal Voets, co-founder of Amanprana, loves cooking and prefers to share her knowledge, all kinds of facts and inspiration to anyone who wants to know.