Choco-hazelnut paste toastie from Lily Joan Roberts can be prepared in 10 minutes. You make this dish with Fleur de sel, Red palm oil & Choco hazelnut spread from Amanprana. This recipe from the Belgian kitchen is delicious as Desserts, Snack, Lunch, Brunch, High tea, Cake and biscuit & Bread. It also fits perfectly in a Vegetarian diet.
Ingredients for choco-hazelnut paste toastie
2 slices of wholemeal bread
1 tbsp Amanprana red palm oil
handful of raspberries/banana slices
4 tbsps Amanprana choco-hazlenut paste
1 tbsp chopped hazelnuts
pinch of Amanprana Fleur de sel
Preparation of choco-hazelnut paste toastie
Coat the bread on both sides with the red palm oil.

Toast the bread on both sides in a pan (or use a toaster or a toastie maker).

Sprinkle a pinch of salt over the bread.

Cut the sliced bread in half and rub each half with Amanprana chocolate.

Put the raspberries, banana slices and chopped hazelnuts between the slices.

Lay the other half of the bread on top.

If you like, you can briefly reheat everything in the pan (or in the toastie maker).
---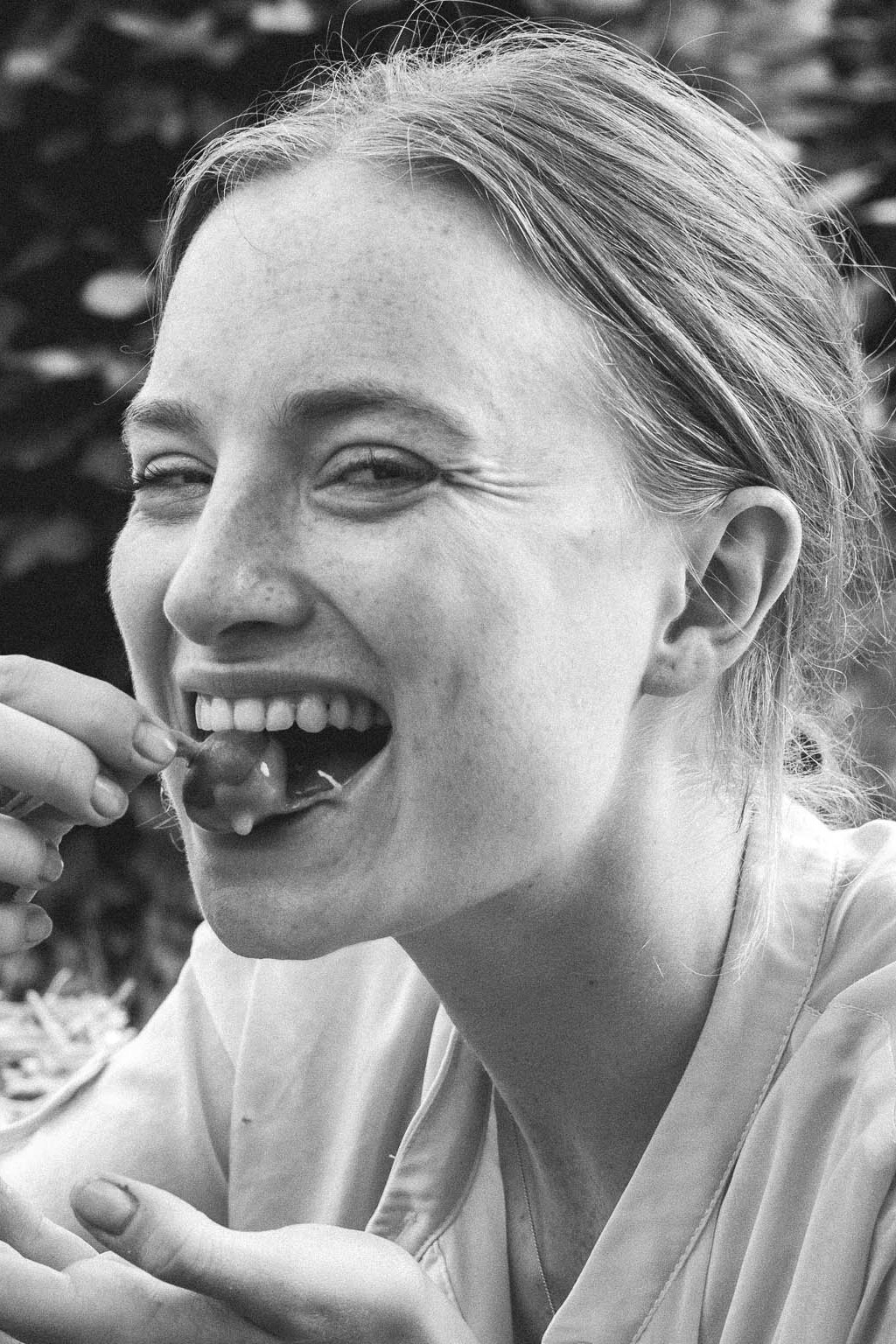 Lily Joan Roberts
Met eten wil Lily mensen dichter bij de natuur brengen. Met andere woorden, om voedsel bewust te onderzoeken als het medium om een verbinding te creëren tussen onszelf, onze omgeving en de mensen om ons heen.De kracht en voordelen van het voedsel dat we eten, fascineert haar: waar het wordt gekweekt, geneest het, hoe het mensen samenbrengt en dichter bij het begrijpen en waarderen van onze omgeving.