Vegetarian Lasagna – Maxime's Spinach Lasagna from Chantal Voets can be prepared in 45 minutes. You make this dish with Red palm oil & ORAC botanico-mix from Amanprana. This recipe from the Belgian & Italian kitchen is delicious as Main dishes & Pasta. It also fits perfectly in a Vegetarian diet.
Ingredients for vegetarian lasagna – maxime's spinach lasagna
250 g wholemeal lasagna sheets
1 kg of spinach leaves
1 chopped onion
2 chopped garlic cloves
1 tbsp red palm oil
200 g Greek yoghurt
100 g coconut cream
150 g grated Emmental cheese
A few turns of the Orac Botanico Mix herbs, mild
Preparation of vegetarian lasagna – maxime's spinach lasagna
Soak the lasagna sheets in plenty of cold water for about 10 minutes. Put them in water one by one so they do not stick together.

Wash the spinach leaves carefully, drain well, and then cut into chunks.

Stew the onion and garlic in red palm oil. Then add the spinach and leave to stew for 3 minutes.

Mix the yoghurt with the coconut cream in a bowl. Season with a few turns of the mill of Orac Botanico mix, mild.

Alternately lay the lasagna leaves, yoghurt mixture and spinach leaves in layers in a buttered ovenproof dish. End with the yoghurt mixture.

Distribute the grated Emmental cheese over it.

Bake in the oven at 175 °C for approx. 45 min.
Tip from Chantal:
You can have a perfect vegan lasagna if you leave the cheese out of this vegetarian lasagna with spinach recipe!Traditional lasagna, as we know it, is made with bolognese sauce. Minced beef is in bolognese sauce. With this recipe you can make a super tasty vegetarian variant. Bet you don't miss the ground beef? Would you rather put a lasagna on the table with a meat substitute? Then take a look at Bertyn for a super tasty vegetarian lasagna with seitan.
---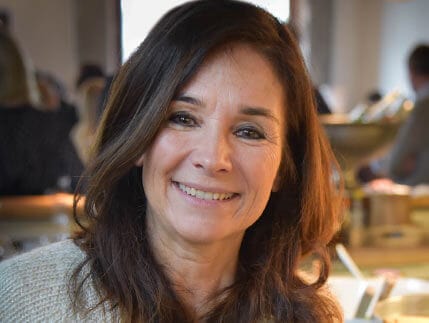 Chantal Voets
Chantal Voets, co-founder of Amanprana, loves cooking and prefers to share her knowledge, all kinds of facts and inspiration to anyone who wants to know.