Roasted pumpkin with black garlic and sage from Chantal Voets can be prepared in 25 minutes. You make this dish with Fleur de sel, Black garlic, Olive Oil - Verde Salud & Black garlic cloves from Amanprana. This recipe from the Belgian, Dutch & French kitchen is delicious as Side dish, Tapas & snacks & Vegetable Dish. It also fits perfectly in a Vegetarian, Gluten free, Vegan & Lactose-free diet.
Ingredients for roasted pumpkin with black garlic and sage
1 pumpkin, washed and cut into equal parts
Spicy black garlic sauce (see Balck Garlic Mayo)
1 tbsp Orac Botanico herbs, spicy
2 tbsp (extra virgin) olive oil, Verde Salud
Khoisan fleur de sel
Preparation of roasted pumpkin with black garlic and sage
Preheat the oven to 180 °C.

Add the sliced segments of pumpkin to a roasting pan and drizzle it with olive oil.

Add the herbs.

Leave the roasting pan in the oven for 25 to 35 minutes until the pumpkin is nice and crispy.

Remove the grilled pumpkin from the oven and arrange on a nice bowl and serve garlic sauce with it.
Tip from Chantal:
It also tastes great with other vegetables, such as sweet potato, celeriac, parsnip, carrots, beets, etc. Let your imagination run wild!
---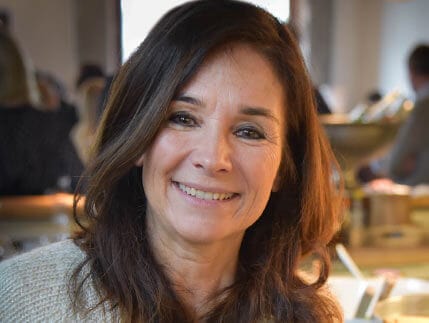 Chantal Voets
Chantal Voets, co-founder of Amanprana, loves cooking and prefers to share her knowledge, all kinds of facts and inspiration to anyone who wants to know.